Partnerships
Hoan My Medical Group and Asan Medical Center sign a strategic partnership to drive innovation in healthcare
24/06/2023
Hoan My Medical Group and Asan Medical Center sign a Memorandum of Understanding to advance medical treatment in Vietnam.
The strategic partnership will include exchanges of medical personnel and expertise as well as establishing new centres of excellence to raise standards of healthcare.
The alliance furthers Hoan My's mission to lead standards of healthcare in Vietnam.
HANOI, June 23, 2023 – Hoan My Medical Group, the leading private healthcare network in Vietnam, and Asan Medical Center, South Korea's largest general tertiary-care hospital, have signed a strategic partnership agreement to advance medical treatment in Vietnam.
The Memorandum of Understanding was signed at the Vietnam-Korea Business Forum 2023, held during South Korean President Yoon Suk Yeol's first state visit to Vietnam alongside a delegation of 200 business leaders. The agreement comes as the two countries seek to continue their close collaboration in trade and investment and build stronger bilateral business and economic ties.
Setting New Standards for Healthcare in Vietnam
Hoan My Medical Group and Asan Medical Center will work together in several important areas. The two providers will exchange doctors, nurses, and medical technicians – and support staff – to enable both sides to share their knowledge and expertise in a wide range of medical fields.
This strategic partnership will help to upskill the medical workforce in Vietnam. It will equip doctors, nurses, and medical professionals with the specialist knowledge and practical experience to improve clinical outcomes for patients. Through new centres of excellence, the two sides aim to unlock new innovations in medical treatment, drive clinical improvements in a range of sub-specialties, and raise standards of healthcare.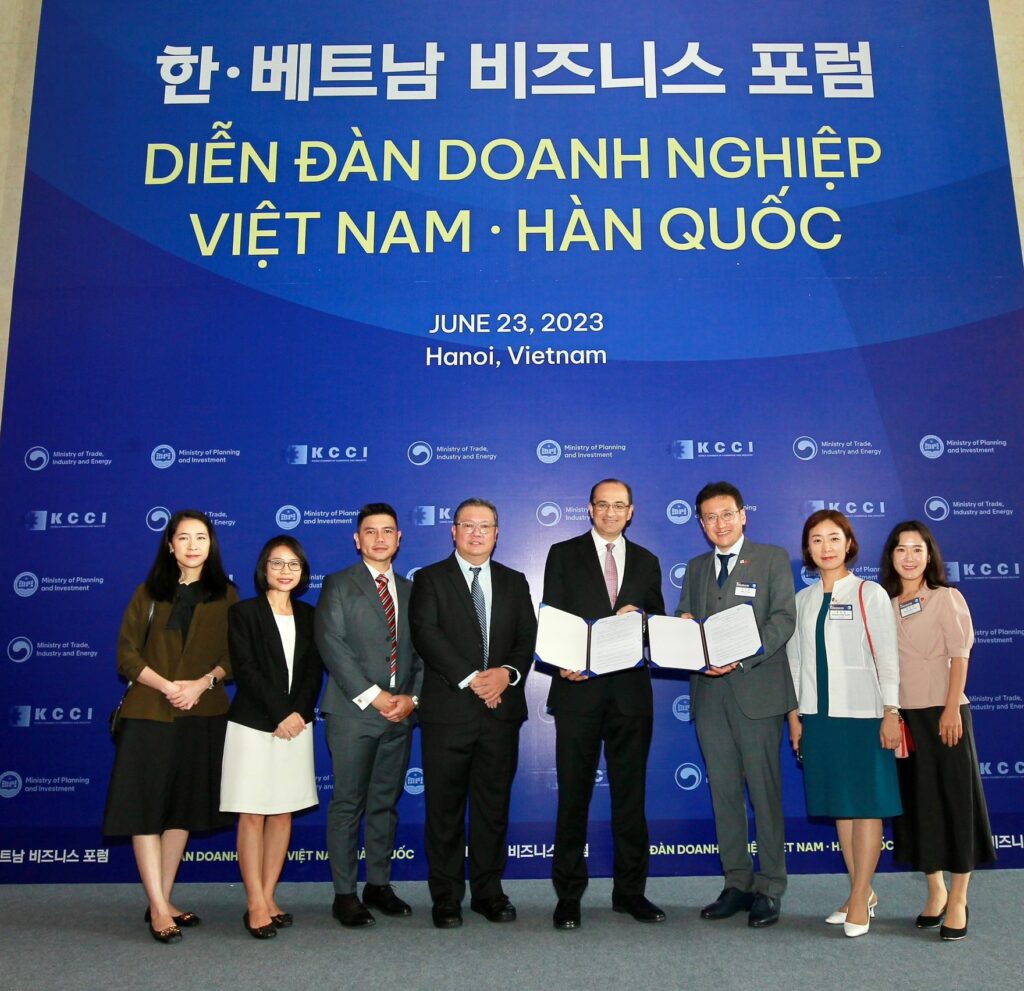 "This agreement is an important milestone in the development of healthcare innovation in Vietnam," said Dr. Dilshaad Ali Bin Abas Ali, Group CEO of Hoan My Medical Group. "We are looking forward to working with Asan Medical Center and its leading Korean clinicians, sharing with and learning from them to increase our mutual medical knowledge and improve our clinical expertise. This exchange of doctors, specialists, and surgeons will enable our 5,500-strong workforce to unlock new health innovations and drive vital improvements in medical diagnostics, treatment, and care. Working with one of the world's best hospitals will also help to drive our development of sub-speciaities and accelerate our mission to provide outstanding healthcare here in Vietnam throughout our nationwide network of 15 hospitals and 6 clinics."
"We eagerly anticipate the opportunity to impart the globally renowned medical expertise and knowledge of Asan Medical Center in fields such as cancer treatment, organ transplantation, heart disease, and more," stated Professor Seung-Il Park, President of Asan Medical Center. "We are committed to making significant endeavors in broadening this collaboration to encompass physician training and providing medical treatment to Vietnamese patients afflicted with severe illnesses."
---
About Hoan My Medical Group
Hoan My is Vietnam's largest private healthcare network with 15 hospitals and six clinics. Comprising a workforce of more than 5,500 dedicated professionals, it serves more than five million patient visits a year. Hoan My provides a multi-channel range of care through four brands: Hoan My, Hanh Phuc, and Prima. Hoan My was awarded the prestigious Labour Medal by the President of Vietnam three years in a row for its services to the healthcare industry. Hoan My is committed to delivering care with heart to patients across Vietnam, shaping the culture of the medical industry by increasing access to healthcare, setting new standards of clinical excellence and pioneering innovative treatments and services.
Please visit us at hoanmy.com.
About Asan Medical Center
Asan Medical Center(AMC), Korea's largest medical complex with 2,732 beds, treats an average of 13,857 outpatients and 2,491 inpatients daily. Moreover, it performs over 69,500 cases of complex surgeries each year. Asan Medical Center has gained significant recognition for its unrivaled clinical achievements, particularly in the fields of organ transplantation, cancer, and heart disease, performing 1 in 4 transplants and 1 in 9 cancer surgeries in Korea. Notably, Asan Medical Center has been acknowledged by U.S. Newsweek in the 'World's Best Hospitals' rankings, consistently holding the top spot in Korea for five consecutive years and ranking 29th globally. Asan Medical Center's exceptional quantity and quality care attracts an annual average of 450 international physicians who participate in AMC's training program to acquire advanced medical techniques and knowledge. Now, Asan Medical Center has emerged as a renowned hospital catering to patients from both home and abroad, treating over 17,800 international patients annually.
Please visit us at eng.amc.seoul.kr.