Hoan My
Hoan My Medical Corporation Launches International Standard Hospital in Thu Duc
18/03/2021
On 18 March 2021, Hoan My Thu Duc International Hospital officially opened its doors. It marks the launching of a high-quality, prestigious and reasonably priced healthcare institution for the people of Thu Duc and the surrounding areas.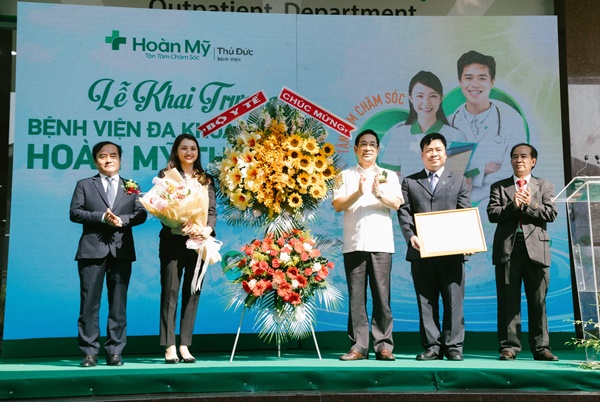 Hoan My Thu Duc International General Hospital (HMTDIGH), which is the 15th affiliate of Hoan My Medical Group, is equipped with state-of-the-art facilities and equipment from some of the world's leading suppliers, such as Siemens, Roche, Philips, and other major suppliers. With a total area of over 13,000 square meters, the hospital was officially put into operation with 500 beds and a full range of medical departments, and examination and treatment services for both inpatients and outpatients.
The application of advanced technology in all stages of operations is a developmental focus to which Hoan My Thu Duc International General Hospital attributes great importance. The hospital is implementing the digitization of medical records, and building a centralized management system for electronic medical records. In addition, it also utilizes software to support the scheduling of appointments, the monitoring of medical history, and telemedicine. At the same time, the hospital is installing and using software HM115 – a product of the Hoan My Medical Group that won the Gold Award at the Hospital Management Asia (HMA) Awards – to support the reporting and management of incidents at the hospital.
The hospital has been implementing training on compliance with prestigious international standards, namely the JCI (Joint Commission International) "gold standard" on health quality and patient safety. As a result, patients can experience the best benefits of technologies and processes that meet international quality standards.
Leveraging the advantages of modern technology, techniques and machinery, in the coming months and years, the hospital will ramp up the implementation of minimally invasive methods and techniques in the treatment of cardiovascular, mental, digestive, urologic and other diseases to help patients in minimizing the length of a hospital stay and help them recover more quickly. In addition, the hospital will complete and start operating the Early Screening Center. That institution will help patients to detect diseases early and choose an effective treatment regimen, and as well as provide a comprehensive healthcare solution.
Establishing more intensive treatment units is also one of the top goals. In the future, the hospital will invest in building a vascular diagnosis and intervention center, and install a DSA system to help quickly and effectively treat dangerous vascular diseases, such as myocardial infarction, brain stroke, etc. The hospital will also set up a dedicated Cancer Treatment Centre. This will be the first unit in the Hoan My Medical Group to deploy advanced radiotherapy systems, helping people with cancer in Vietnam to gain access to world-class cancer treatment.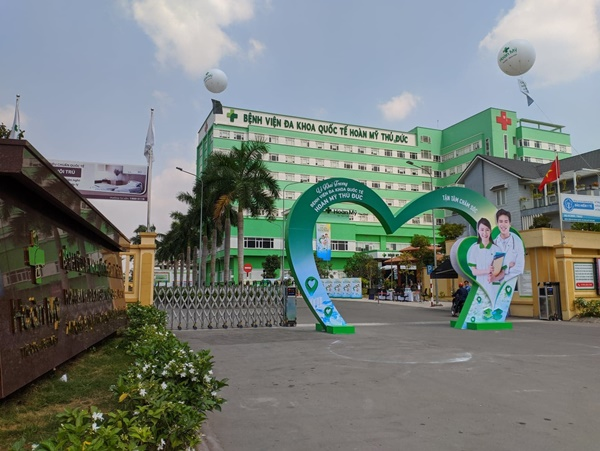 While HMTDIGH operates according to an international model with a focus on ensuring excellence in patient experiences, the service charges are very reasonable. From its earliest days, the hospital has applied management expertise to optimise operations and provide the best services at reasonable costs. The hospital also swiftly completed procedures in order to receive patients with health insurance and offer access to both inpatients and outpatients, and provide medication according to medical insurance policies. This has enabled people holding health insurance policies to save costs, while enjoying maximum benefits according to applicable regulations, as well as access to many high-quality medical services.
Hoan My Thu Duc International General Hospital also prides itself on the outstanding quality of the clinical and specialist team. Staffed with a team of well-trained and specialised medical experts, most of whom have received postgraduate training at leading training institutions in Vietnam and abroad, the hospital is capable of implementing many advanced techniques in diagnosis and treatment, as well as effective and scientific consultation processes. In particular, thanks to strategic cooperation partnerships, HMTDIGH always receives quick support from upper level institutions such as Cho Ray Hospital, the Hospital of the Ho Chi Minh City University of Medicine and Pharmacy, Hoan My Saigon Hospital, etc.
With a focus on customer empathy and patient centricity, each and every doctor, professional member of staff or supporting staff at the hospital works with all his or her heart toward the common goal of steadily moving forward and further realizing the original motto "Care with heart".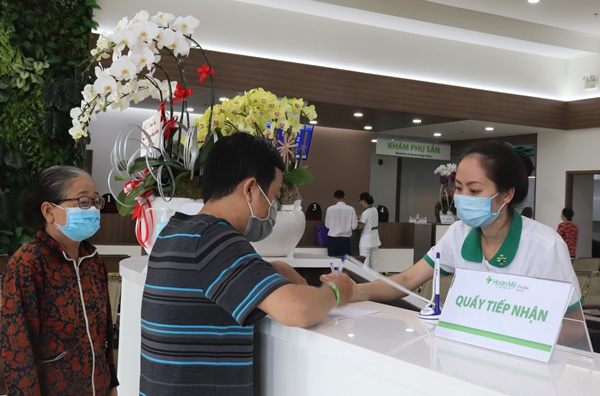 Located at 241 Highway 1K, Thu Duc City, a key route connecting Ho Chi Minh City with Binh Duong and Dong Nai, HMTDIGH will be a facility that offers high-quality, reliable and reasonably priced medical services to the people of East Saigon – an area expected to become the most prosperous urban area in the Southern part of the country, in the near future.
Dr. MD. Nguyen Tuan – Director of Hoan My Thu Duc International Hospital – declares: "We are committed to improving the quality of healthcare in Vietnam, and to raising national healthcare standards to contribute to the prosperity and well-being of the country. We will continue to strive for this in the future".
(Source: Family and Children Magazine)