Medical News
Hoan My Medical Corporation Announce the Acquisition of Thanh Tam General Hospital
18/03/2018
Binh Phuoc, March 20, 2018, Hoan My Medical Corporation (Hoan My) officially announced the acquisition of Thanh Tam General Hospital (Thanh Tam). With the contribution of Thanh Tam, Hoan My will be able to deliver better healthcare services for low-income customer in rural area, especially Binh Duong province and surrounding area, by focusing on effectiveness of treatment, healthcare and patient safety improvement.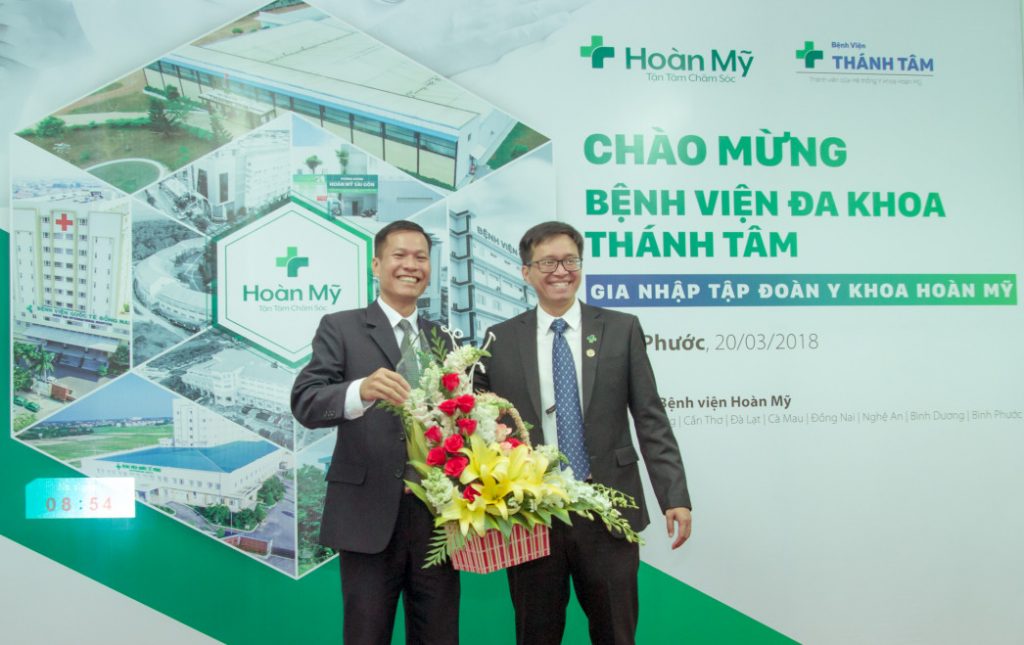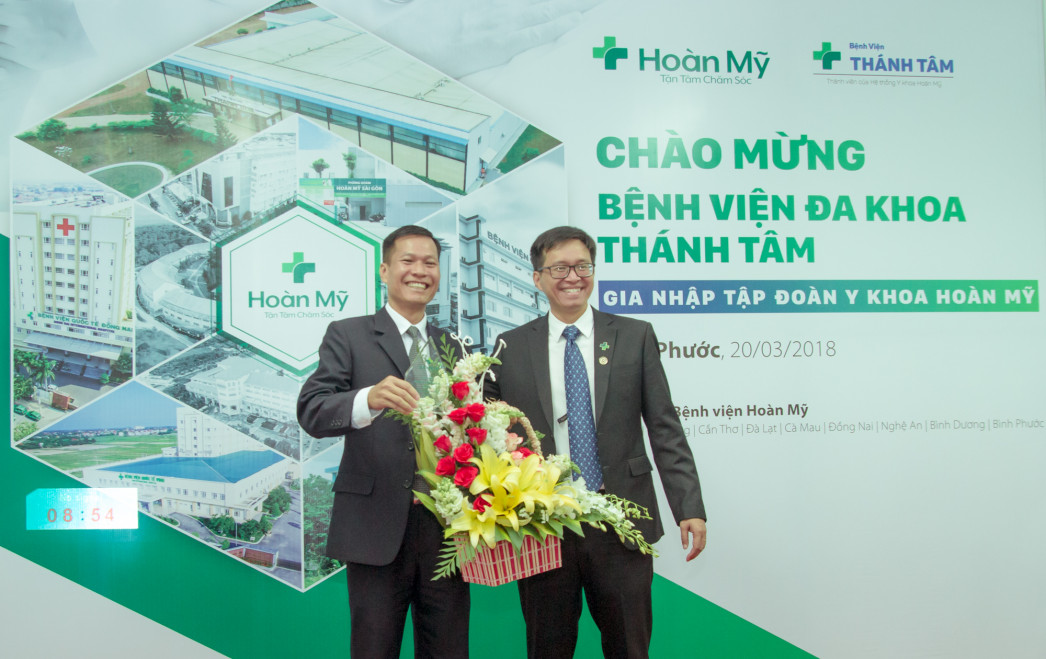 Since its foundation 7 years ago, Thanh Tam General Hospital has constantly contributed to improvement of healthcare service in Binh Duong province and being the only local private hospital with green and relax geographical serving area of 60,078m2, operational beds of 160 which served nearly 100,000 patients annually.
Becoming a member of Hoan My since August 2017, after 6 months of improving infrastructure, clinical equipment and especially human resource, Thanh Tam has made many positive and proud changes:
Equipped with the advanced and modern facility in Binh Phuoc: Magnetic Resonance Imaging (MRI), Multi-slice computer tomography (MSCT), Computed Tomography Scanner (CT Scanner), Digital radiography, Digestive endoscopy, EEG, ECG, Bone Densitometry System, Abbott laboratory system with the ability to perform Hepatitis B, Hepatitis C test as well as microbiological examination, etc. This will ensure the subclinical service from basic to advance which comprehensively support for diagnosis and treatment.
What differentiates Thanh Tam from others in Binh Phuoc and surrounding area is the equipment of 10 artificial kidney machines and 3 ambulances
Thanh Tam not only has attentive staff who are highly responsible for their work but also attracts highly skilled Doctors and Nurses who always put patients first.
Sharing at the ceremony, Tran Van Khang – CEO of Thanh Tam said: "August 2017 was the turning point of Thanh Tam when the hospital officially became a member of Hoan My. The combination of Hoan My's strength and Thanh Tam's understanding of local culture will create unifying advantages; bringing much more healthcare benefits for people in Binh Phuoc area. In addition, the experience and prestige of Hoan My in general treatment and especially clinical management will aid Thanh Tam in developing other specialties with high-tech medical expertise. This will in turn help Thanh Tam deliver local patients with comprehensive care and treatment as well as reasonable price."