Press Release
New photo book pays tributes to nurses in COVID fight
03/06/2022
The Hoan My Medical Corporation officially released on May 30 a photo book honoring the work and sacrifices of nurses during the nation's fight against COVID-19.
Titled "Nhung doa hoa kien cuong – Chuyen nghe dieu duong" (The Resilient Blossoms – The Stories of Nurses), the book is a sincere "thank you" to those who were on the frontlines of the pandemic fight, enduring hardships to take care of COVID-19 patients, said Le Ngoc Anh Phuong, Group Director of Marketing and Communications.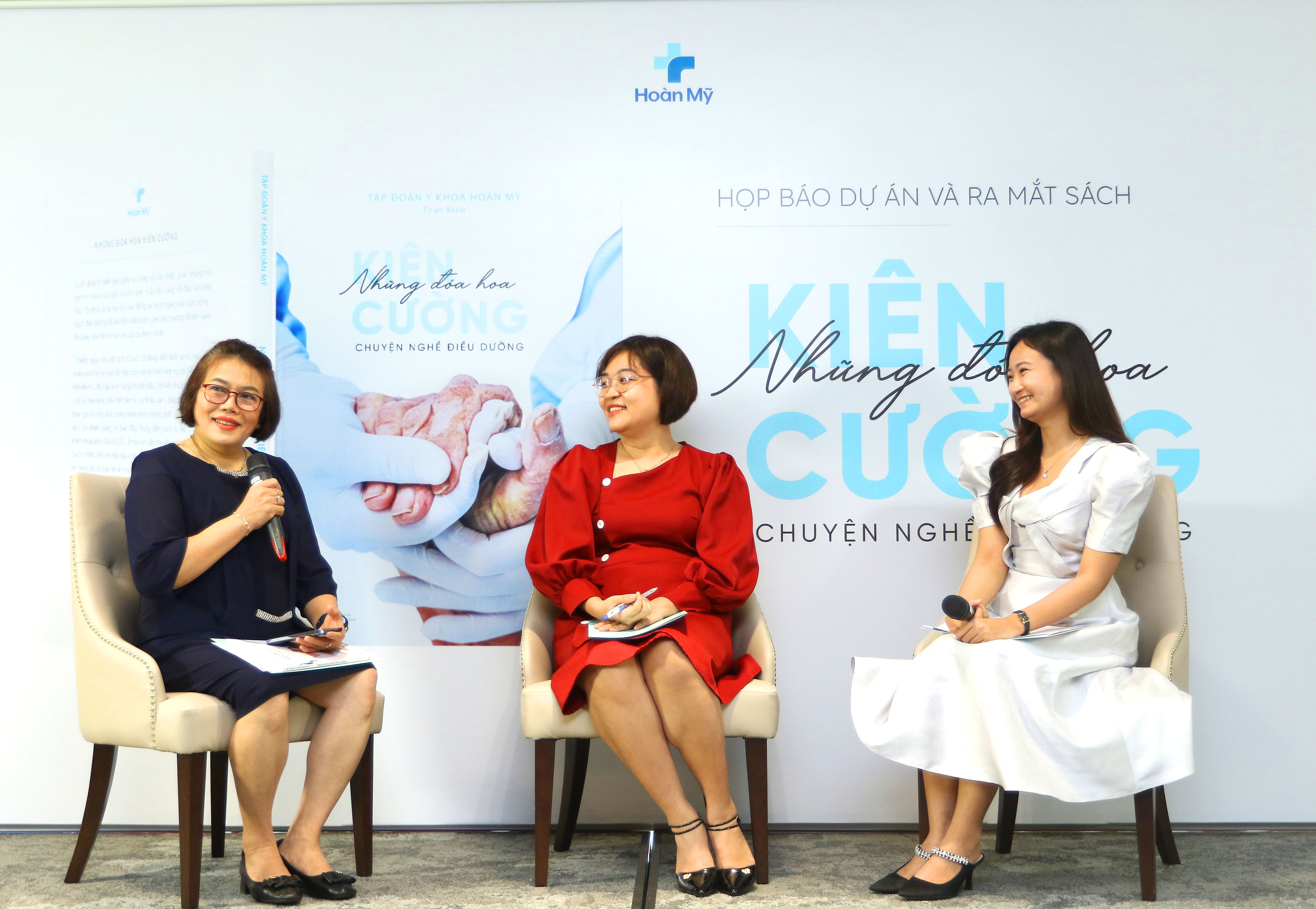 She said they worked in the face of great challenges even before the pandemic.
"Against all odds, nurses have sacrificed their own needs and time for their families in order to fulfill their responsibilities to the patient," she said.
The book is part of Hoan My's marketing and communication project with the same name as its title. The project began in 2021 with the launch of five film documentaries featuring life stories of nurses, especially the tough times during the pandemic outbreak in Viet Nam.
Last year the project won an "Excellence" award from Hospital Management Asia (HMA) in the Branding & Marketing Campaign campaign and received the "Marketing initiative of the year in Vietnam" award organized by Healthcare Asia magazine in May.
Hoan My is a leading private hospital network in Viet Nam with 15 hospitals and six clinics having 2,800 beds. A workforce of more than 5,500 doctors, nurses, and others serves nearly 4 million patients annually, providing affordable, high-quality healthcare. The corporation has received the highest quality awards from the Ministry of Health. In 2017, it was awarded the prestigious Labour Order by the President of Viet Nam for its achievements in socializing medical activities and contributions to nation-building.
Source: Bizhub-Vietnam News