Hoan My
Hoan My Thu Duc International General Hospital Selects Medpro As A Strategic Partner For Developing Information Technology In Health Management And Establishing A Smart Hospital
13/07/2022
Hoan My Thu Duc International General Hospital has signed a Memorandum of Agreement (MOA) with Medpro, recognising the service provider as a strategic partner in the development and application of Information Technology in health management, and the establishment of a smart hospital.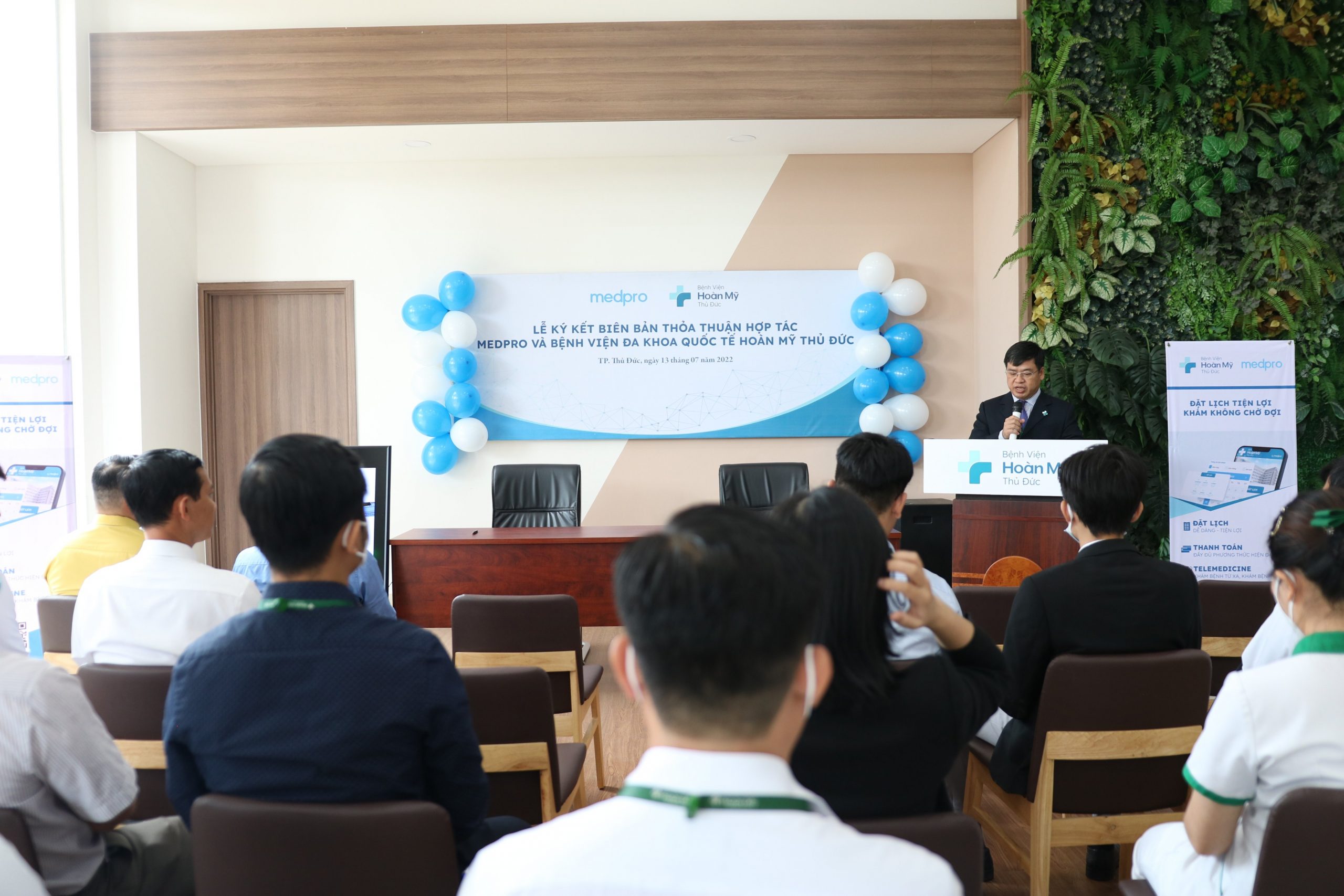 Hoan My Thu Duc International General Hospital is the 15th and newest hospital in the Hoan My Medical Group, the largest and longest-standing private healthcare system in Vietnam. The hospital is situated on a 13,000 square-meter plot of land at 241 National Highway 1K, Linh Xuan Ward, Thu Duc City, Ho Chi Minh City. This is a key location and traffic throughway as the eastern gateway to the city. The hospital is equipped with state-of-the-art facilities and equipment from top medical equipment manufacturers globally. It attracts first-rate medical staff who are dedicated to their vocation, attentive to patients, and who smoothly coordinate systems and processes, ensuring optimal and comprehensive care. Hoan My Thu Duc offers high-quality healthcare at affordable prices, pioneering developments in the application of science and technology, and innovation in care.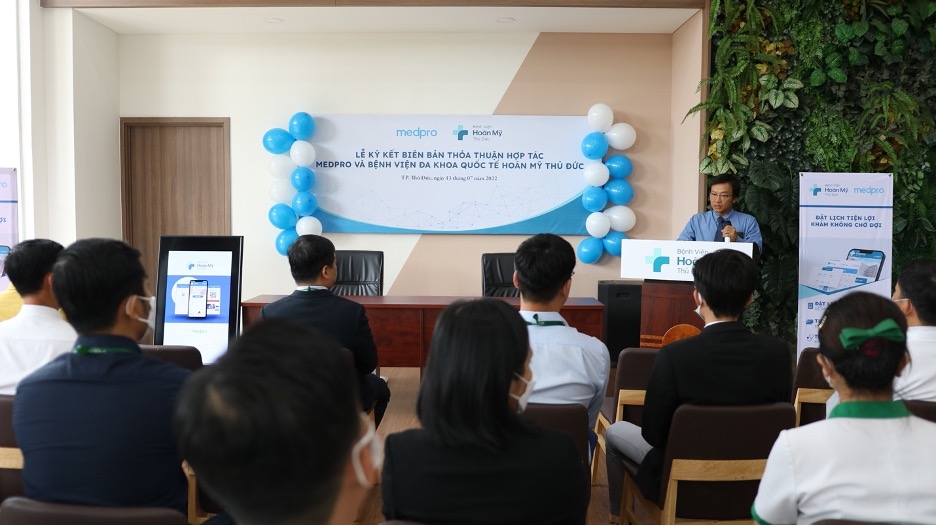 Medpro is an online services provider that connects patients with high quality medical services throughout Vietnam. Its online services enable the scheduling of medical examinations and treatment. Patients can select services, specialties and doctors at leading hospitals and clinics across the nation. Medpro applies cutting-edge technology in Information Technology to securely manage medical information, an online communications platform, and direct doctor-patient consultations, along with the management of medical records.
At the MOA signing ceremony, Ph.D, M.D Nguyen Tuan, Director of Hoan My Thu Duc, said: "Digital transformation is one of the key focal points of the health sector, and one that is growing ever stronger. It serves as a driving force for the sustainable development of the health sector. Embracing this trend, and with the desire to provide high-quality healthcare at reasonable costs, Hoan My Thu Duc International General Hospital places great emphasis on improving its pioneering capacities in the development and application of science and technology, consistently innovating, promoting digital transformation, and establishing a smart, efficient and safe hospital for patients and customers."