Hoan My
Hoan My Medical Corporation Received Two Awards from Hospital Management Asia
21/09/2017
On 24/08/2017, Hoan My Medical Group was honored to be named at the 16th Hospital Management Asia (HMA) Conference in Manila (Philippines). ) for the two categories of Bio Medical / Facilities Maintenance Project and Cost Reduction Project.
The HMA is Asia's leading hospital management science community with the participation of hundreds of managers from public and private hospitals in member countries. In addition to sharing and discussing issues related to hospital management, the conference also honored hospitals with many achievements in improving the quality of public health services through awards. Asian Hospital Management Awards. With 12 categories of prizes spanning all issues related to the effort to improve and enhance the hospital's clinical examination and treatment, each award is the highest recognition of the Asian medical community. For endless improvement efforts by member hospitals.
A total of 418 projects from 102 hospitals in 17 countries were dispatched to the campaign and Vietnam was enrolled in 02/12 categories of this prestigious award. In particular, the Gold Award in Bio Medical / Facilities Maintenance Project was awarded to the project "Improving the equipment maintenance program at Hoan My Cuu Long Hospital". The Excellence Award in the Cost Reduction Project was awarded to the project "Reducing the cost of consumables at Hoan My Da Nang Hospital".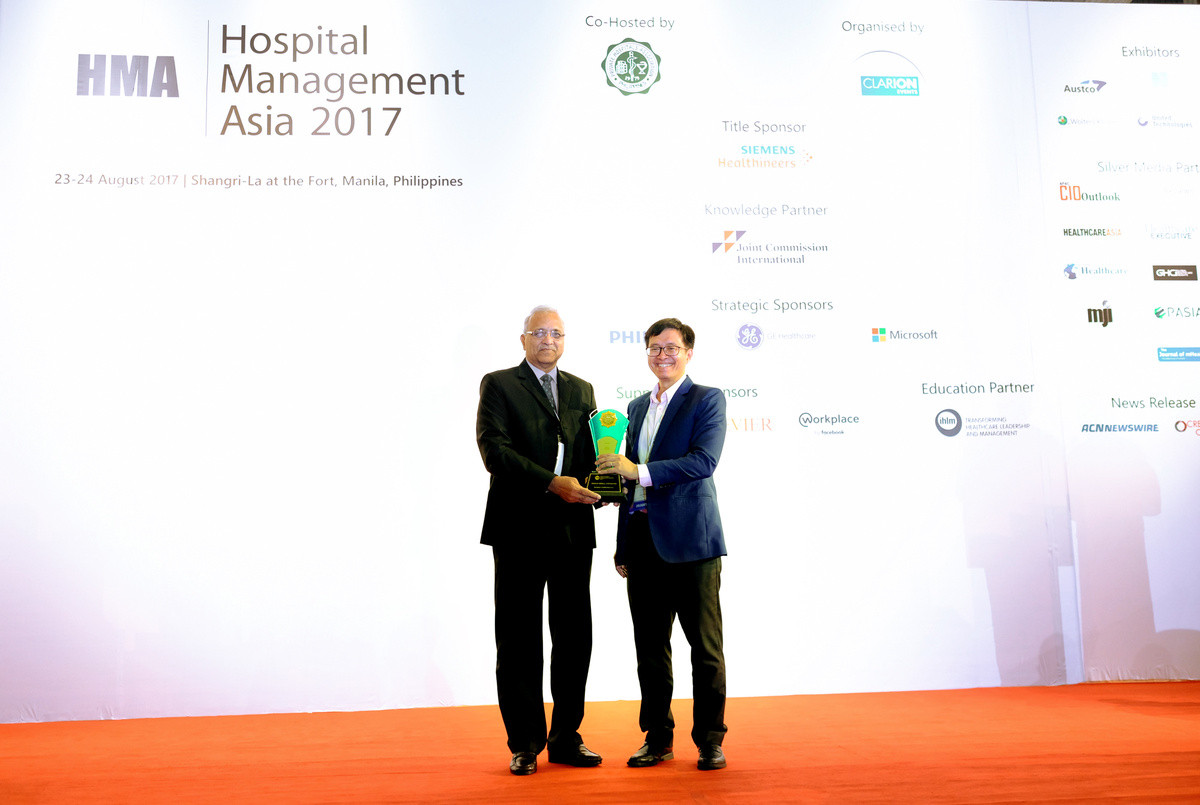 All of these projects have been launched by the Ho Chi Minh City Medical Group since the end of 2015 following regular internal screening and assessment in hospitals and clinics. With the collaboration between the management and clinical teams and the application of the DMAIC process, the results achieved in both projects are truly remarkable.
Management Board of the Ho Chi Minh Medical Group and the Board of Directors of the hospital / clinic members join the HMA 2017
The recognition of the HMA through this award is not only encouraging and encouraging for the efforts of medical staff members of the Hoan My Medical Group. This is an affirmation for the great development potential as well as the integral role of hospital management in health care units throughout Vietnam. At the same time, this award recognizes the recognition of the Asian medical community for the remarkable development of the Vietnamese health sector in recent years.