Hoan My
Truck Driver Almost Crushed by Careless Colleague When Reversing Truck
12/12/2020
(NLO) – On the morning of 12 December, Hoan My Cuu Long General Hospital reported that it saved the life of a driver who was pressed between two trucks after a reversing incident.
The patient, named T.M.T. (born in 1989; residing in Tan Phu district, Dong Nai province), was hospitalised with shortness of breath, chest pain, abdominal pain, and purple skin.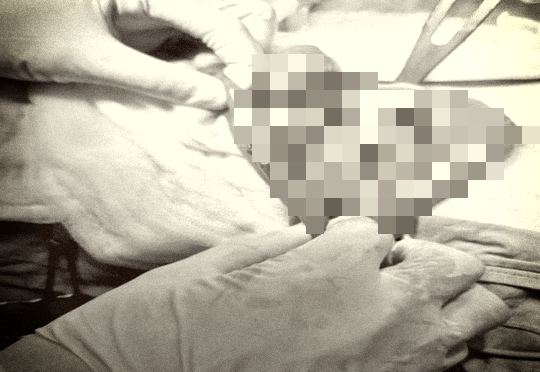 His relative said 30 minutes before hospitalisation, driver T. was repairing his truck on the side of the road in Can Tho when his colleague reversed his truck and caused T. to be pressed between two trucks. The patient was quickly taken to the emergency unit at Hoan My Cuu Long Hospital. Following examination and subclinical tests, doctors diagnosed the patient with closed abdominal trauma, lung contusion, small bowel rupture, and right rib arch fracture at ribs 3,4,5, and 6.
The hospital immediately called a cross-departmental consultation and quickly performed surgery to repair the hole in the patient's small bowel. During the surgery, many blood clots were mixed with dilute blood in the abdomen, the small intestine ruptured and the serosa exuded into the lumen of the intestine.
After 30 minutes of surgery, the patient is now recovering and being cared for and monitored at the gastroenterology unit.
According to Dr. Nguyen Huu Ky Phuong, Head of the Department of Gastrointestinal Surgery, had the surgery not been done in a timely manner, the patient would have been at risk of infection and death.