Medical News
Keep Being Excellent for a Healthy Community
07/05/2019
WE WORK WITH OUR HEARTS
Being the first and biggest Private Medical Corporation in Vietnam, Hoan My's mission is healthcaring, and serving community health. Since 2015, Hoan My's CSR activities are not only helping the poor, the disabled, children and the elderly but also conducting free health screenings, provide community health education and charitable medicine across 30 provinces from North Central Coast to Southwest region.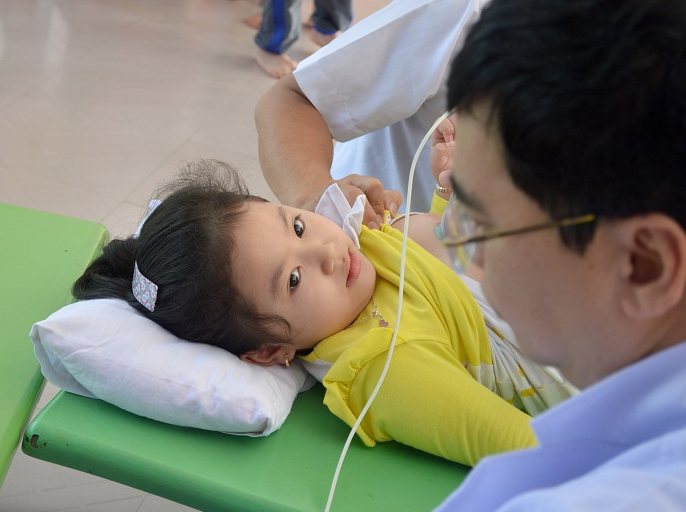 WE ARE HERE TO BRIGHTEN UP YOUR LIFE
"Brighten up your life" is Hoan My's CSR campaign since 2018. The purpose of the campaign is to create sustainable value for our life. In each activity, we aim to bring marvelous value to life in general and to Vietnamese's health in particular.
"First Aid training for communities": According to International Labour Organization, whenever there is an accident, giving appropriate first aid immediately can help to reduce a person's recovery time. Therefore, First Aid is the first and foremost action before the coming of an ambulance. Hoan My continuously holds the First Aid training activity for NGOs, Companies as well as many schools across Vietnam.
12-year Journey of "Keep composing Heart Story": Since 2007, Hoan My has started the journey to help people who catch heart disease from the North to South. Thanks for the sponsorship from some charity organizations such as National Fund for Vietnamese Children, Charity organization, Medical Staff from Hoan My, we provided health check-up for thousands of children and cured for children who catch congenital heart defect. A 12-years journey has passed but we keep moving forward and composing Heart story for people in Vietnam.
Brighten up your life project aims to protect the Vietnamese traditional beauty as well as to build up the dream of the young generation and to help poor children. In 2018, the campaign included many activities such as wall painting for old schools, medical training for students, showing movie for children, giving scholarship for students in 4 locations: Danang, Can Tho, Dong Nai, Binh Phuoc.
Highlight data:
In 2015, Hoan My provided 270 CSR events, which served over 55,000 patients.
In 2016, Hoan My provided 410 CSR events, which served over 80,000 patients.
In 2017, Hoan My provided 363 CSR events, which served over 96,000 patients.
In 2018, Hoan My provided 428 CSR events, which served over 153,000 patients.
In 2019, Hoan My undertakes to show our responsibility on CSR events, and keeps being the leading company in supporting the healthcare of communities.