Hoan My
Digital Transformation To Become The New Healthcare Normal
27/12/2022
The post-pandemic "new normal" has sped up the adoption of digital technologies in many industries, including healthcare, a recent conference heard.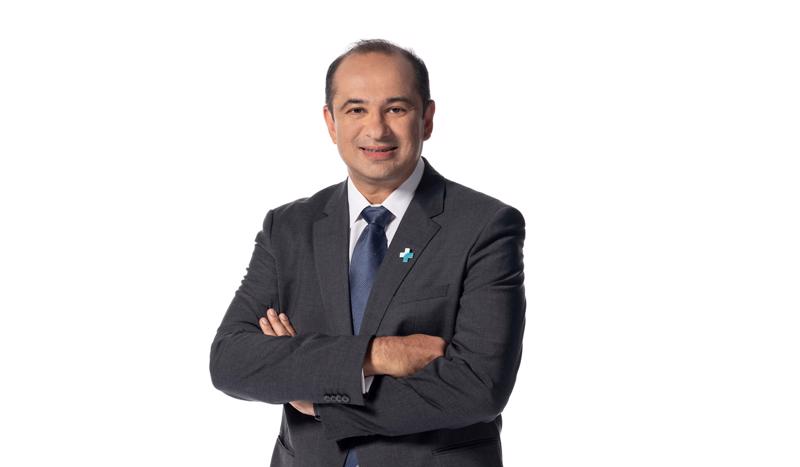 According to the Ministry of Health (MoH), many hospitals in Vietnam have been adopting advanced technologies and software to improve their administrative procedures for examination and treatment, hospital management, and telemedicine, especially after Covid-19.
The application of artificial intelligence (AI) in healthcare is also a prominent trend around the world. Vietnam has several hospitals using AI and robotic solutions to help doctors offer diagnoses and treatment and perform surgery. While AI cannot replace medical staff, it can off accurate analysis and identify risks during surgery and treatment. These solutions have brought benefits to patients, doctors, and other medical staff, according to the ministry.
An example of the effects of digital transformation is the experience of 34-year-old Ms. Nguyen Mai Thi, who did not have to wait in line to see a doctor at the Hoan My Thu Duc International General Hospital in Linh Xuan ward, Thu Duc City, in Ho Chi Minh City, after she used its online application to book an appointment to have her gastro-esophageal reflux examined.
The system also allowed Ms. Thi to choose a doctor for her examination. At 7.30am, she came to the hospital and received swift, priority access to see a doctor, without going through the usual administrative procedures. Nearly five minutes later, she met with a doctor to talk about her ailment.
In addition to the utility of appointment bookings, the Hoan My Thu Duc International General Hospital's application has an outstanding feature, providing remote medical consultations, allowing patients to speak with doctors immediately by making an online call from their smartphone.
Patients can receive a doctor's examination and treatment without physically travelling to the hospital. This feature is especially useful for elderly patients who find it difficult to travel and for patients who live far from the nearest hospital.
Modern payment methods such as ATM cards, international payment cards, and e-wallets also are fully supported.
The effects of digital transformation were highlighted by many local and foreign medical experts at the Hoan My Annual Scientific Conference 2022, held on December 8-9. The conference attracted more than 400 health professionals, scientists, representatives from regulatory agencies under the MoH, administrators, and foreigners, who attended with 20 thematic reports and 60 scientific research projects.
Speaking about the effects of digital transformation on hospital management, Dr. Bui Quang Di from the Hoan My Sai Gon Hospital said that software helps it update the status of its clinics in real time.
"Within 30-60 seconds, we can know almost everything about the clinics, such as compliance with employees' working hours, the number of operating clinics, the number of cases examined, and the number of patients still waiting for examinations," Dr. Di said. "The software also warns when numbers are exceeded, if a patient waits for a long time, and the operations of the sub-clinical area."
There are timely solutions to immediately address problems and overall solutions to develop long-term strategies, Dr. Di added.
Regarding the effects of digital transformation on nursing care, Ms. Pham Ba Thi My Nghiem, Group Nurse Manager at the Hoan My Medical Corporation, told the conference that the use of software for preparing an electronic nursing care plan will strengthen evidence-based practices and offer nurses the ability to communicate patients' needs, assess care outcomes, and consolidate nursing as a science.
Digital application in diagnoses and treatment
Digital applications in diagnosis and treatment are also highlights touched on by health professionals at the conference.
Robotics, in combination with advanced technologies, help doctors at some hospitals in Vietnam perform various surgical procedures, such as rectal surgery, more accurately, painlessly, and effectively. In stroke diagnosis and treatment, the RAPID artificial intelligence framework helps quantify brain lesions and extend the window of potential stroke intervention from six hours after onset to up to 24 hours, for patients with salvageable brain tissue. RAPID provides physicians with fast, fully automated, and easy-to-interpret imaging that facilitates clinical decision-making surrounding strokes. Vietnam has several hospitals using it.
Regarding digital transformation in the new healthcare normal, Dr. Dilshaad Ali Bin Abas Ali, Group CEO of the Hoan My Medical Corporation, told the conference that digital technologies come as a promising measure to enhance efficiency and promote cost control without compromising patient care. The opportunity today is to invest in telemedicine, AI, and robotic applications to decentralize and present a scalable remote accessibility model.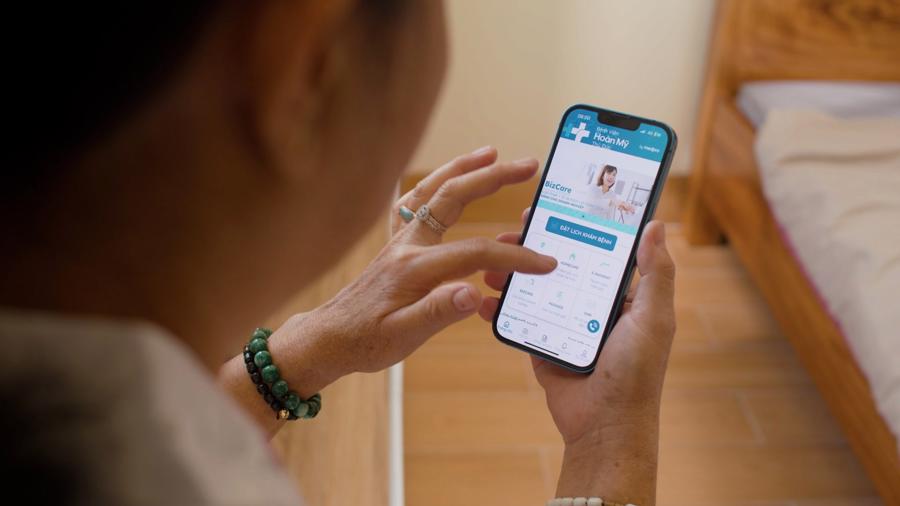 Medical innovation in a changing world
Amid digital transformation in the new healthcare normal, the Hoan My Annual Scientific Conference 2022 chose "Medical innovation in a changing world" as its main topic.
Speaking at the opening of the conference, Dr. Dilshaad said that after three years of Covid-19 spreading around the world, the healthcare industry has faced many difficulties and challenges. That forced it to find new ways to adapt and remain up to date with medical advances in care and treatment, helping to improve quality.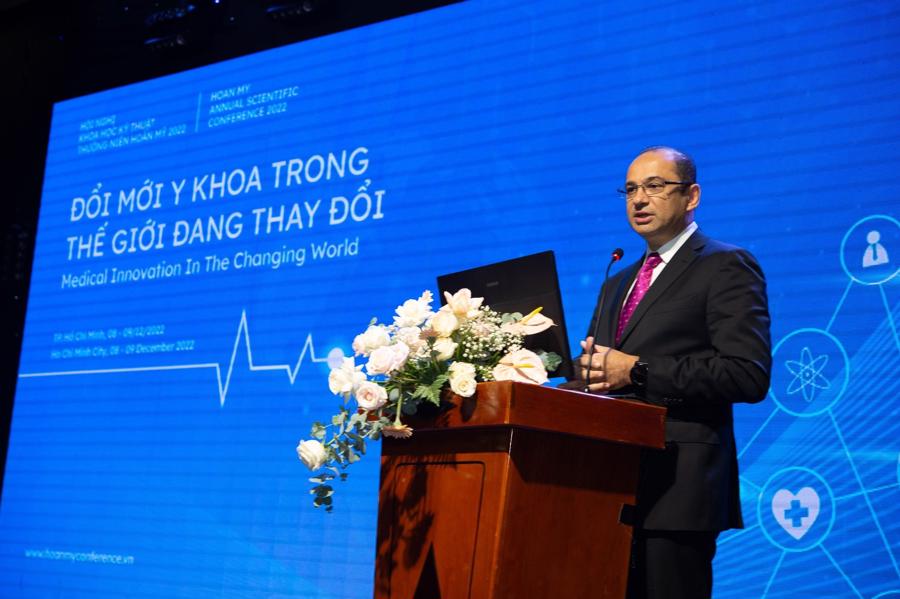 Dr. Dilshaad emphasized that science has been improving, as has the pace of technological advancement, especially in the medical field. This is why it is necessary to constantly update new knowledge to catch up with the world and meet the high requirements in healthcare. "With the role of a leading private medical corporation with 25 years of development, we always give top priority to scientific research activities and promote the application of medical advances into healthcare activities, which has turned Hoan My into an excellent clinical model in the medical field," he added.
Organized in collaboration with Ireland Enterprise, this year's conference highlighted new trends in infection control, electronic health, and breakthrough technologies and innovations in the treatment of cancer and other diseases. Digitization was also addressed in many other research articles, such as monitoring and treating patients through technologies to develop a homecare mode in Vietnam in the near future.