Content Details
Expert advice from Dr. Nguyen Dinh Dai Khanh - Interventional Cardiology Specialist.
Last updated on:
24 Apr 2023 | 00:00 am (IST)
CARDIAC ULTRASOUND DIAGNOSIS OF CARDIAC DISEASES
7 Apr 2023
CARDIAC ULTRASOUND - PRINCIPLES
• Cardiac ultrasound uses ultrasound waves with a frequency above 20,000 Hertz emitted from a specialized probe to reproduce the structures of the heart, the flow of blood in the heart, and the large blood vessels to investigate and diagnose cardiac diseases
• Cardiac ultrasound is a minimally invasive examination method that is safe for patients and widely used. With the development of science and technology, today there are many ultrasound methods for cardiac diagnosis and screening such as transthoracic echocardiography, transesophageal echocardiography, Doppler ultrasound, tissue Doppler ultrasound, fetal echocardiography, etc. to enhance accuracy and efficiency.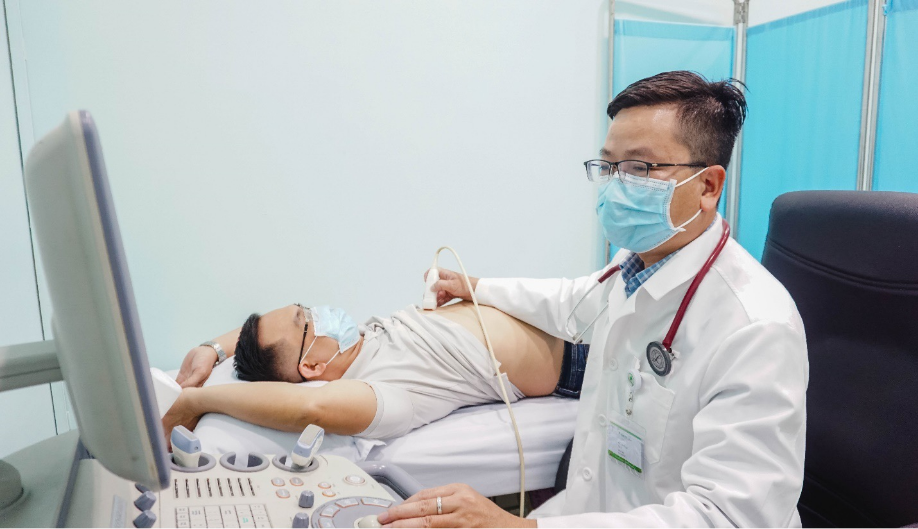 CARDIAC ULTRASOUND - DIAGNOSIS OF CARDIAC DISEASES
Along with ultrasound methods, cardiac ultrasound doctors can diagnose and screen for cardiac diseases:
• Valvular disease: stenosis, regurgitation of heart valves. Evaluate changes in valve structure, incomplete closure, limited opening; evaluate the function of artificial valves on patients instead of heart valves.
• Assessing the heart chambers: the thickness of the heart wall, chamber dilation evaluating the consequences of hypertension or diseases that alter the size of the heart chambers, blood clots, myocardial infarction…
• Myocardial diseases: evaluate the movement of the heart wall to help diagnose myocardial infarction, hypertrophic cardiomyopathy, dilated cardiomyopathy…
• Congenital heart defects: screen for congenital heart diseases from fetuses to adulthood such as ventricular septal defects, atrial septal defects, patent ductus arteriosus, Tetralogy of Fallot…
• Monitoring hemodynamics in critically ill patients: evaluate heart output, cardiac contractility, pulmonary artery pressure, pericardial effusion, fluid replacement response…
• Monitoring after cardiac interventions: evaluate the position of devices in interventions for congenital heart diseases, pacemaker implantation…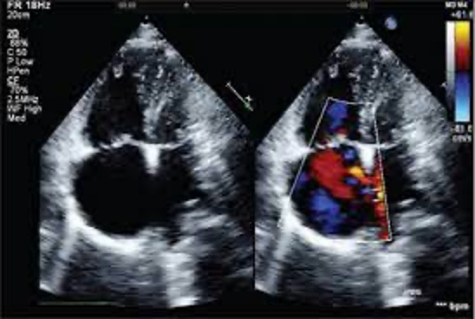 Siêu âm Doppler màu qua thành ngực
WHEN IS A CARDIAC ULTRASOUND RECOMMENDED?
RECOMMENDED? Clinical doctors will recommend a cardiac ultrasound for patients who show signs and symptoms of cardiovascular issues such as:
• Irregular heartbeat
• High blood pressure
• Shortness of breath
• Chest pain
• Heart murmur
• Suspicion of congenital heart disease: blue lips, hands, fingers, clubbing fingers
Expert advice from Dr. Nguyen Dinh Dai Khanh - Interventional Cardiology Specialist.